Stop Swimming mode Xiaomi Mi Band 4 Smart Watch
|
This article describes how to stop swimming mode on review Xiaomi Mi Band 4 Smart Watch. Also give a small review for swimming, sauna, showers.
Video stop swimming mode
Be sure to leave a 👍 Like if the video helped. And 🐱‍👤 Subscribe!

Short tutorial
To stop the swimming mode you have to tap twice on the center of the screen following the green arrows. And the hold the bottom of the screen while the red circle fills up. And then press the stop button. It's quite a complex way of doing this, but it's necessary because the screen is always active underwater.

In this video, I also gave a short review of swimming with Mi Band 4. But I would like to update that after some updates the meter counting while swimming is more reliable. And it usually it is correct with a ~5% margin of error. For example, if you will swim around 500 meters the watch will display around 515 m or 525 m.
Using Mi Band 4 in the sauna
So far so good. I stayed in a simple sauna and jumped into a cold lake. I have been in a Turkish sauna for 15 minutes, it's full of hot steam the watch is still working fine. Stayed around 25-30 minutes in the low-temperature aromatic sauna. In total so far I have visited different sauna for at least 5-minute intervals for around 20-25 times. So I think that is enough to conclude that it's sauna resistant.
And my smart watch is working without any issues. Batter life is fine as always. No water damage so far. Might update this article after a couple of months.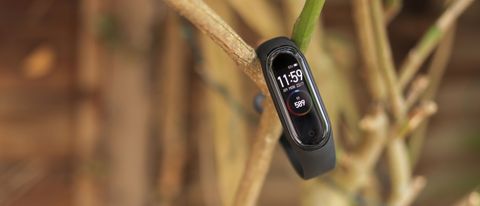 Mi Band 4 in shower
In the video I did not cover this topic, but wanted to mention that I regularly use my watch in the shower with soap or shower gel and it's ok so far. It suffered threw lets around 200 showers.
Also you will find in this video:
Swimming information on Mi Fit App
Using Mi Band 4 in the sauna