Learn more about The Hub of Kalkulus
One of those days you discover a small little Gem. With a passionate team and a Kalkulus project to make a life of a crypto user way more easier.
Contest
Before starting the article I would like to share that the meme for the Kalkulus Meme Contest. Is one the winner you can see it below! Here is the announcement link the link to the Tweet. 
Intro to Kalkulus
Kalkulus is a unique decentralized digital asset based on Proof of stake and secured by Masternodes. In this video, we will explore and learn more about the features of the new Hub for Kalkulus.
Video
Please click a like 👍 on my video 😇 . Or even add a supportive comment ❤️. And be sure to Subscribe to my channel! 🔔
Also the video below is the winner of the Kalkulus first video contest. Here is the link. 
Creative process
This was a video which I made for The Hub of Kalkulus demonstration a while ago. Not that long ago, but it was a really challenging video for me to make. Used quite a few new tricks I learned. Made some interesting assets for this video. Which later reused in Meme contest video.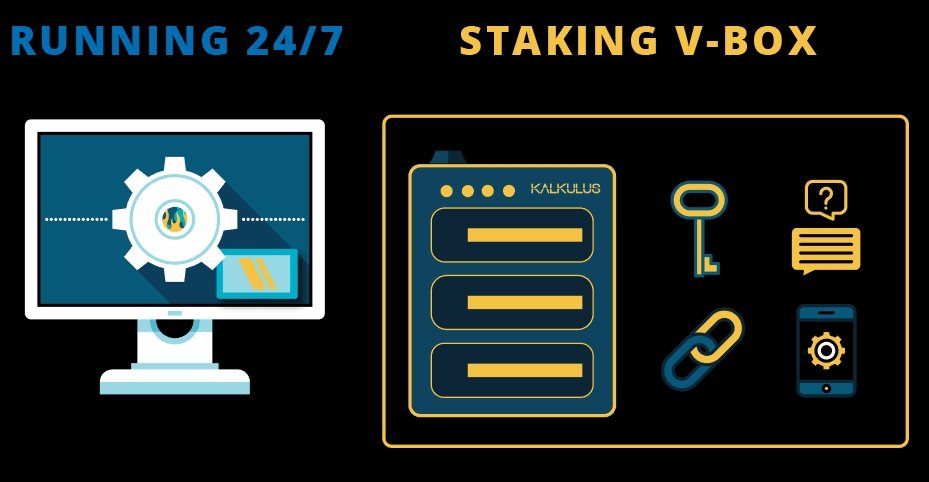 I want to make and I promise to write an article about every animated video I make so it has more traction and is more significant. And also to reuse the script that I make for every video I create. 
Below you will find all the features that make this project great. Be sure to visit Kalkulus website to learn more http://kalkulus.trade and also go and try out The Hub – https://hub.kalkul.us
Staking V-Box
A brand new way of staking coins. Usually, you have run your computer 24/7 and have your wallet open all the time. With Staking V-Box you get the same experience, but without running your machine 24/7. You even get your private key export, personal passphrase and wallet encryption. For added security everything is protected with Two Factor Authentication.
Easy Masternode Deployment
Setting up a Masternode usually is quite a technical task. The common route is to set up a VPS, download the wallet and configure the correct ports. That usually takes quite a lot of time and requires lots of work. Using the Hub you will be able to create a Masternode in your web browser with a few simple steps. Everything is automated, hosted in reliable secure servers and can be stopped on your command.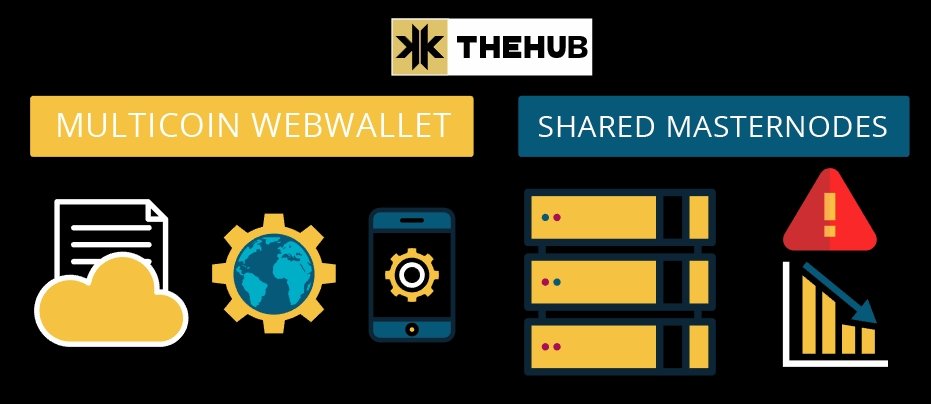 Multicoin Web wallet and Shared masternodes
A fast cloud multi-coin web wallet, protected with a password and 2FA security allows you to easily access your funds in a convenient manner.

Not everyone is willing to invest in a full Masternode because of the price or of the risk of the crypto market. In this situation shared masternodes allows everyone to get a "seat" to participate in a Masternode without losing control of your funds. These features are still under development.
The Hub – Using the platform
Registration process

To start using The Hub first you will have to sign up for an account Go to Hub.Kalkulus.us. Enter your Email and desired Username and click Register. Then you will receive a confirmation email. After clicking a confirmation link in your email from Kalkulus you will be redirected to the page and will have to enter your new password for your account.
2FA activation
To start using the features of The Hub you will have to activate 2FA authentication. First, download the Google Authenticator or Authy application. Second. Login to your Kalkulus hub account and go to Settings on the bottom of your screen. There you will find a QR code that you will have to scan with your preferred 2FA application.

Article on other platforms:
The project links
Website: http://kalkulus.trade
Discord: https://discordapp.com/invite/4qA5hrh
Twitter: https://twitter.com/kalkulus_team
Instagram: https://www.instagram.com/kalkulus_cryptocurrency
Medium: https://medium.com/@kalkulus_team
Bitcointalk: https://bitcointalk.org/index.php?topic=5035207